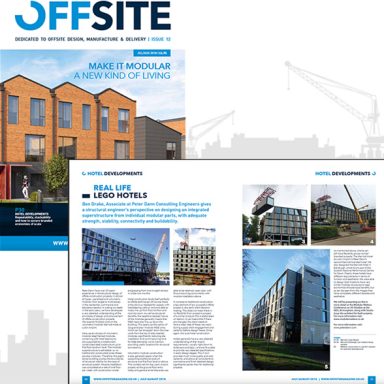 Peter Dann featured in Offsite Magazine, Issue 12
14 August 2018
Associate Ben Drake was invited to write an article on modular design and construction by Explore Offsite for their magazine.
Ben's perspective on designing an integrated superstructure, from individual modular parts, explores recent and ongoing projects for the Courtyard by Marriott hotels in Edinburgh and Luton respectively.
In his article 'Real Life Lego' he explains why hotel construction lends itself perfectly to offsite techniques, and how it's not just about 'stackability'.
Issue 12 of Offsite magazine is available both online and in print.