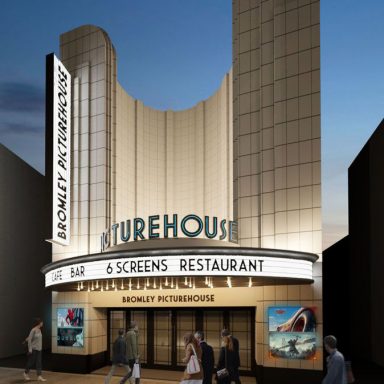 Picturehouse refurbishment to light-up Bromley high street
14 May 2018
A major refurbishment and extension is underway on this iconic Art Deco cinema in Bromley, designed in the 1930s by the architect George Coles.
The extension involves two additional screens, a bar/restaurant and a passenger lift enabling wheelchair access to more screens, including Premiere Screen One. Refurbishment works include the reinstatement of missing historic features, restoration of original interiors and the prominent façade of this Oscar Deutsch Odeon.
Overall, the refurbishment aims to improve facilities while retaining the cinema's period detail and atmosphere, resulting in a six-screen 'golden age' cinema for Bromley.