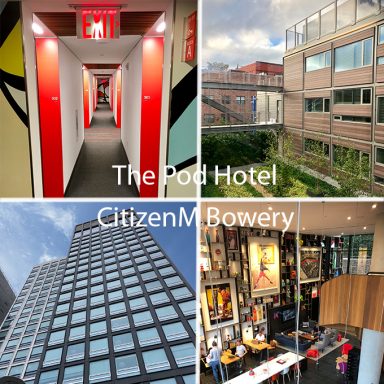 Peter Dann's modular hotels in new york
18 September 2018
Some recent pictures of the POD Hotel in Brooklyn and the Bowery CitizenM Hotel that our associate Michael Rogers sent us from his trip to New York.
The POD was our first modular project to be constructed in the USA (for which we designed the modular rooms), followed shortly after by the Bowery Hotel in Manhattan (a 20 storey hotel lauded as "the nation's largest modular construction hotel project ever").
The POD and Bowery CitizenM were also featured in this New York Post's article about increasing popularity of modular construction in NY.